Fabric Marbling with Natalie Stopka at the Textile Arts Center | Sweet Paul Makerie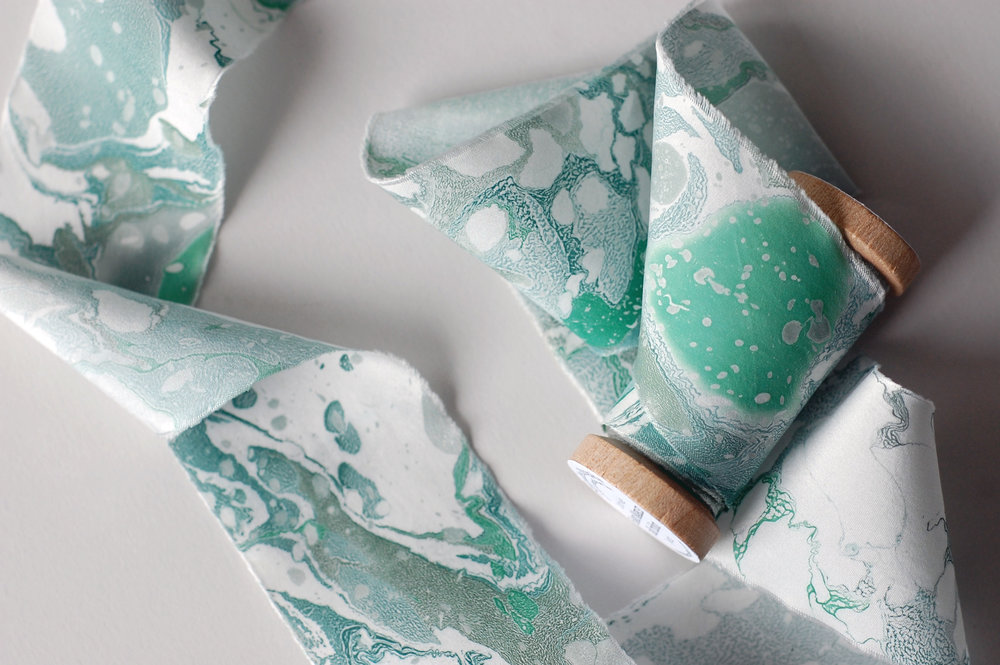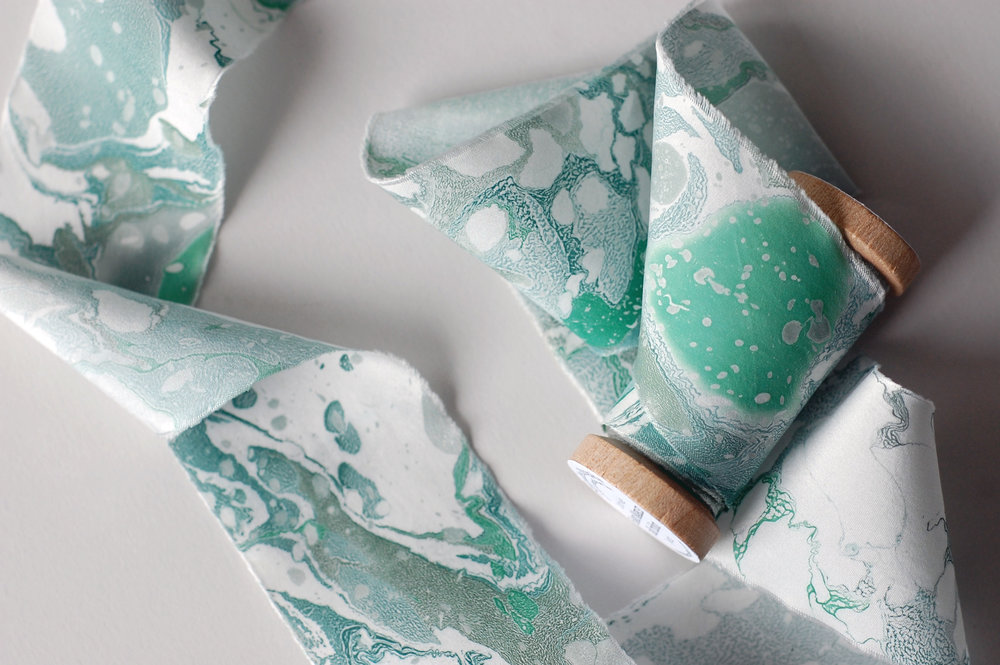 Fabric Marbling with Natalie Stopka at the Textile Arts Center | Sweet Paul Makerie
SATURDAY, APRIL 8 : AFTERNOON
In Fabric Marbling, students will learn the fundamental materials and techniques for marbling on fabric, including how to set up a marbling bath, prepare fabrics, the best inks to use and western-style pattern making. We will provide about a yard of fabric to experiment with. Please bring silk or cotton fabric to print on if you'd like. You could create napkins, pillow cases, bags, scarves or whatever other fabric item you can dream of.

SKILL LEVEL
No experience necessary.

MATERIALS TO BRING
Any fabric pieces (i.e. napkins, pillow case, bag, scarf, etc.) you would like to print.

MATERIALS PROVIDED
. marbling trays .
. combs .
. irons .
. blow driers .
. newsprint paper .
. marbling inks .
. marbling medium (carageenan) .
. alum .
. silk .

ABOUT NATALIE
I am a process-driven artist. Drawing on diverse textile and bookbinding techniques I create unique objects, utilitarian or purely artistic. In my exploration of historical fiber arts, I seek to refresh half-forgotten methods such as embroidery, fabric marbling, mordant patterning, and the fermentation of natural dyes. This approach brings a complex, ever-evolving vocabulary of texture and surface patterning to the work I create. My freelance studio is based in Manhattan, but I also spend time in upstate New York growing and foraging natural dyes. I teach workshops on a variety of textile and book techniques at the Textile Arts Center and other regional continuing education centers.

CONTACT