Olde Orchard Farmhouse with Tiffanie Turner | June 22 - 25, 2019 | Moultonborough, NH
sold out
Olde Orchard Farmhouse with Tiffanie Turner | June 22 - 25, 2019 | Moultonborough, NH
If you are looking to retreat from your daily life, as well as learn beautiful and technical skills for creating long-lasting, extraordinary paper specimens, we have an experience designed for you. Join renowned paper flower artist and author Tiffanie Turner for an intimate and intensive 4-day and 3-night creative retreat nestled in the nurturing woods of New Hampshire. The workshop will be held in a gorgeous, rustic barn, adjacent to a modern farmhouse with the coziest of accommodations. Surrounded by nature, apple orchards and wild fields, you will be genuinely inspired to mimic the details of the natural world through beautiful paper creations. This experience of being closely connected to art and nature, both through the creative work and the natural setting, will nourish your souls in ways that are hard to explain.
Tiffanie will be guiding you through the creation of various blooms and branches their foliage, focusing on different techniques with each flower. Students will observe and have hands-on practice in many paper staining and treatment methods, leaving with the ability to tackle many other flowers with the skills they have learned. In addition to the workshops, Tiffanie will share insight into her creative process, her fine art work, and on transitioning her career from architect to full time artist while raising a family. In the spirit of celebrating self-care, we will share a thoughtful conversation about how we care of ourselves and inspire others to do the same.
The workshop will end with a chance to photograph our flowers all together in a beautiful bouquet arranged by our group, and each student will take home their flowers, abundant inspiration and materials to make more.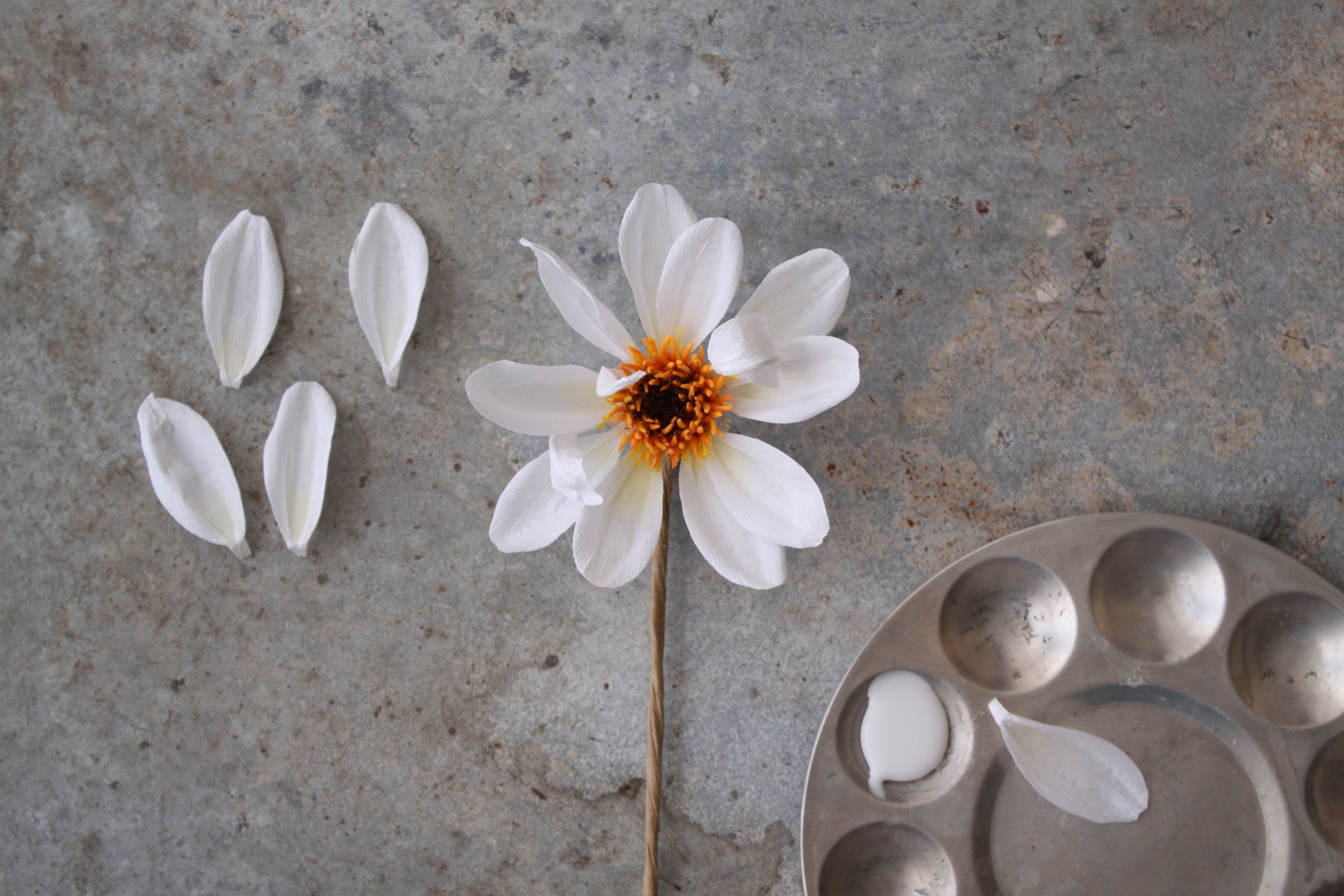 VENUE : OLDE ORCHARD FARM
The workshop will be held in a cozy, rustic barn in Moultonborough, NH. Nestled in a natural setting, this special space will be home to this immersive, inspiring, creativity filled weekend.
EATS
Our breakfasts and lunches will feature healthy, delicious meals, celebrating local and organic wherever possible. We will also have our favorite selections of tea and healthy treats throughout the day too and can accommodate basic special dietary needs. In the case of extreme dietary needs, please emails us directly before signing up.

An optional organized dinner at the New Wood Shed restaurant will be offered on Sunday night as well.
ACCOMMODATION : OLDE ORCHARD FARM
You will stay in one of the cozy, colonial farmhouse guest rooms next door to the barn. Staying on-site deepens the experience, as connections and friendships are fostered. Formerly an inn, each room has its own bathroom. The home is beautiful, with a screened deck, a three-season porch. Airy decor featuring antiques, natural fibers, sunlight, exposed brick and timbers, clawfoot tubs, jetted tubs, and wood floorboards sets the tone for a wonderful place to rest and relax. Despite nods to modernity such as whole-house Wifi and a large cook's kitchen, the house manages to retain the simple charm of an era long ago. Set in nearly ten acres of apple orchards, woods, and lawn, the farmhouse offers the peace and quiet of country living.
PACKAGE
starting from $1,695
includes:
3 nights lodging
4 workshop days
all materials
three breakfasts
four lunches
healthy snacks & treats
a guided hike
a special gift

*pay by check to save
on credit card fees