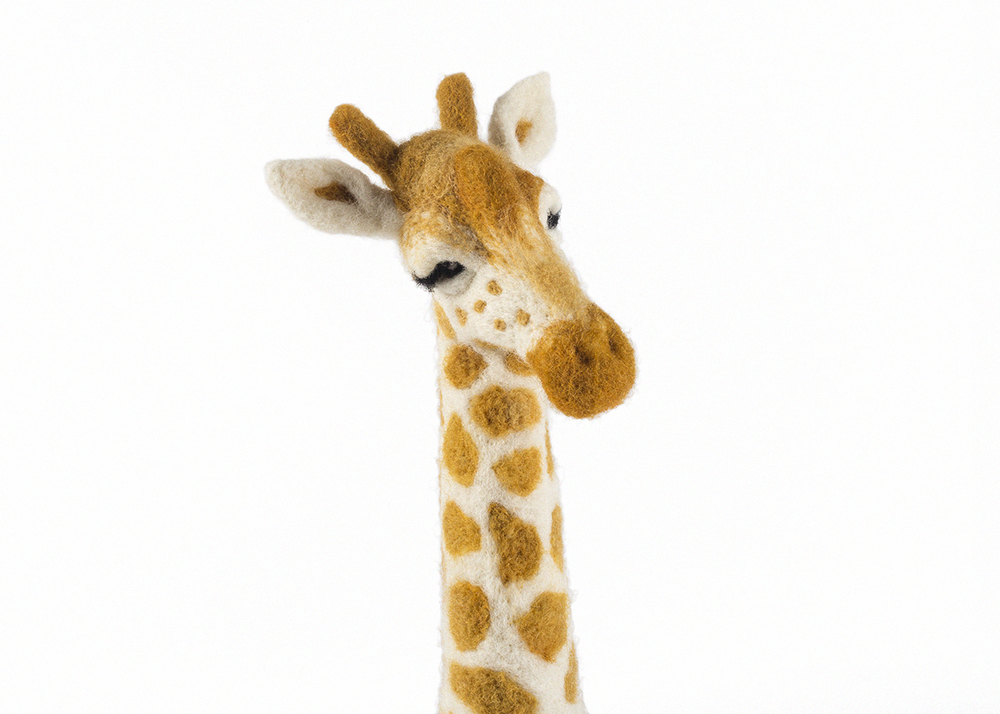 Throughout my life, I've always felt most safe and at home making things. School days were easier to get through with the promise of an art class in the middle of the day. Free time was always spent in one creative pursuit or another, assisting the teacher at a summer art camp at the school where my mother taught, or insisting on playing with Sculpey every spare moment of every single day. The trend continued into my adulthood. I went on to be an admissions representative for an art college, spending my days visiting high school classes and informing students about opportunities that would help them pursue creative careers. A few years in, unable to continue not following my own advice, I decided the most important thing to create was a new life for myself. I left my job and made a big move up north, where shortly thereafter I started my own creative business, Petit Felts. This led to volunteering and then working at a non-profit after school art program at the local high school. Eventually, I started teaching workshops in my studio, at the local library, in people's homes, wherever I could gather a group of people together to make, to learn, and to be around creative energy.
When the Sweet Paul Makerie team asked me to teach needle felting at the 2016 creative retreat, I felt so honored. Honored and INTIMIDATED! Was I in over my head? Did they know I wasn't a 'real' teacher? Would anyone care about what I had to teach them? Knowing there was no way I could allow myself to pass up such a wonderful opportunity, I decided to quiet the voices of self-doubt and go all in. My experience there was beyond words. The energy of this group of people gathered together because they all shared the love of making things and knew the importance of taking the time out to do so, was powerful and inspiring, and it was contagious. I found my confidence in teaching that weekend, and I found that outside of creating things myself, sharing my love of making and paying it forward makes me feel at home.
If we make the space in our lives for it, we all possess the gift of being able to create, regardless of experience, skill level, or background, and an environment like the one achieved at the Makerie celebrates this.